We make the best matches between potential tenants and available rental properties.
At Thornburg & Associates, Inc., we manage a wide variety of residential properties and have a long list of satisfied owners for whom we have placed thousands of properties for rent in the Hickory, North Carolina area. We currently manage several hundred rentals, including homes, townhomes, condominiums, and apartments. Our company consistently maintains a very low vacancy ratio because we work hard to make the best matches between potential tenants and our available rental properties.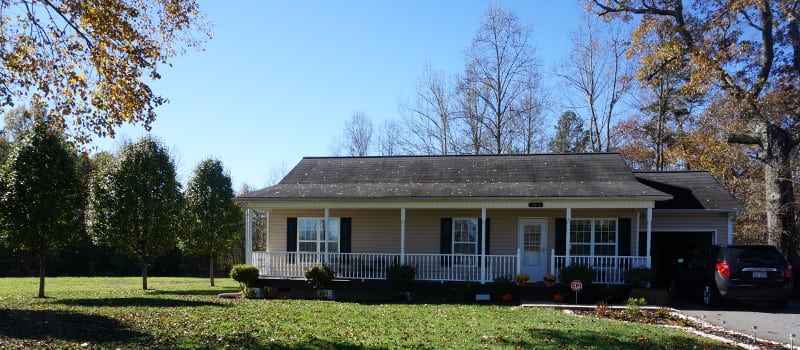 We implement a specific process for those considering us for the management of their rental property.
Marketing & Pre-Occupancy
Your property will be advertised on our website, Zillow, Trulia, Hot Pads, Facebook and other social media platforms, and the local newspaper.
We will place a physical 'For Rent' sign on site.
We implement comprehensive screening for applicants that evaluates their rental history, employment/income qualifications, credit history, and criminal background.
During Occupancy
Our property management fee begins when a tenant signs a lease and is effective thereafter only while the property is rented.
Our office serves as the contact point between you and your tenants.
We are equipped to handle all maintenance problems, including those arising on nights and weekends. Unlike other local property management companies, we provide this service to the owners we represent free of charge.
If a tenant defaults or violates the terms of the lease agreement, we will take the appropriate legal action on your behalf.

When Tenants Move Out
When a tenant provides notice they will be vacating a rental property, we will begin marketing their unit, usually 30 days before the keys are returned.
After the tenant returns possession of a rental unit, we inspect and record the property's condition. We will arrange for all maintenance, painting, and cleaning necessary to make the property move-in-ready and deduct losses from the former tenant's security deposit.
If a tenant fails to pay for losses in unpaid rent or property damage, we will take legal action on your behalf to recover monetary damages.
At Thornburg & Associates, Inc., we aim to provide complete property management solutions for our clients. If you have questions about our services or would like us to manage your rental property, contact us today to get started.
---
Property Management in Newton, NC

Similar Services We Offer: