We have continued to be the leading property management agency for several homeowners associations in the area.
Did you know that here at Thornburg & Associates, Inc., we were the first independent agency to manage an HOA in Catawba County? It's true! Over the past 35 years, we have continued to be the leading property management agency for several homeowners associations (HOAs) in the Newton, North Carolina area.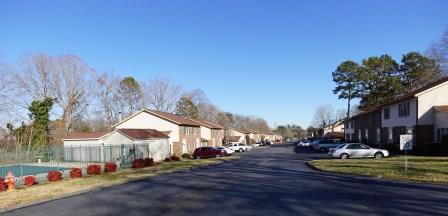 One of the services that we provide for those homeowners associations that choose to work with us is making electronic copies of the association documents so they can be accessed by residents and other interested parties. While you can find the covenants, restrictions, conditions, bylaws, and handbooks in digital form, they are offered for convenience only and should never be cited for legal purposes.
4 Ways Your Homeowners Associations Can Benefit from a Property Management Agency
There are thousands of homeowners associations across the country. While the rules and guidelines vary from one place to another, homeowners associations are almost always set up with the members paying a fee and in return gaining some advantages of living in the area. Homeowners associations provide their members with benefits that vary from keeping clean sidewalks and streets to handling snow removal or a neighborhood pool. Whatever type of homeowners association you have, you can benefit from a property management agency handling your HOA in several different ways, some of which include:
Resident Communication. Homeowners associations require the neighborhood working together, which can be difficult if even one miscommunication or error is sent out! A property management agency like ours can ensure everyone is on the same page.
Task Management. Even if you have a treasurer, it can be difficult for this person to accurately track and record invoices of services, payments of members, and others.
Property Management. If you are looking for help managing properties in a range of tasks from yard work to repair projects, our team can handle everyone on your list from repairmen to maintenance workers with ease.
Beneficial Board Advice. Because we are used to handling many different properties at any one time, we have a wealth of knowledge that we can share with you to help your homeowners association run more smoothly.
If you would like to learn more about how our property management company can assist you with your homeowners association, we would love to help. Please give us a call today to learn more!
We can also be a valuable resource when you are unsure which duties are the responsibility of homeowners associations and which fall to the members themselves. Whether you are working with a new community that needs assistance forming an HOA or an established one that requires homeowners association management services, you can be certain that you are in good hands when you turn to us.
If you have any questions about our services for homeowners associations, including digitizing documents and our homeowners association management services, don't hesitate to reach out to us. We will be happy to schedule a consultation to discuss how we can help your HOA function more smoothly and efficiently. We also offer other types of property management and real estate services as a real estate broker you can trust to put your best interests first.
---
Homeowners Associations in Hickory, NC

Similar Services We Offer: